Plumbing
Plumber Services
When you are in need of a gas heating system repair, gas boiler / hot water heating system repair, gas water heater repair, gas line repair inside your home, water line repair inside your home, circulator pump repair, radiator heat line repair, radiator repair, sump pump repair, condensation pump repair and when you are in need of a new replacement parts we can take care of that as well. With all gas heating systems, we will be inspecting to make sure that the gas flue exhaust venting is done correctly!
All Pro Services performs plumber services for hot water heaters, boilers, furnaces and surrounding elements. Our professional service team is committed to 100% customer satisfaction, restoring the plumbing elements of your home's heat system. Whether you need a complete or minor repair, we are ready, willing and able to expertly handle your home needs with prompt, professional services that are priced right. Our fully licensed, trained and courteous staff is there for you, with a full inventory of equipment, to quickly respond to your situation. When replacement is necessary, our team highly recommends the Energy Star Navien Stainless Steel Condensing 98% AFUE Gas Tankless Water Heater. In most cases, it provides unlimited amounts of hot water at a steady temperature, whenever you need it, for as long as you need it! Continue reading to learn more about our scope of services.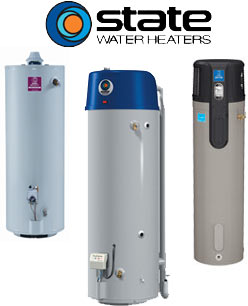 Hot Water Heaters
Our plumbing work revolves around hot water heaters for the home, systems which exist in every home. When service is disrupted, there is a high sense of urgency to get hot water running again. Hot water heaters come in many combinations, from tank preference to heating method.  We repair and install most models and styles, including the following services:
Standard Tank Water Heaters
Energy Star Tank Water Heaters
Tankless Water Heaters
Gas Water Heaters including Gas Line Installation, Gas Line Testing and Gas Line Repair.
Electric Water Heaters including Energy Star Hybrid Electric Water Heaters
Additional Elements including Back-flow Prevention, Reducing Valves, and Condensation Pumps
We are well versed in repair and installation with each of these water heater styles and supporting elements. Our team provides ENERGY STAR® rated replacement products when applicable, and is dedicated to satisfying our customers.
Boilers
Radiators and baseboard heating are the two most common uses of home boilers. We can install and incorporate new unites with your existing heating system to run more efficiently.
Gas Boilers are the main element of gas heating, transporting hot water to both radiators and baseboard heating. Repairing or replacing your existing system will allow for more efficient heating.
Circulation Pumps are used with any

Zoned Heating System

, allowing homeowners to control which areas of the house are heated at any given time. We perform repair and replacement of circulation pumps, ensuring your home is efficiently heated.
Many homes currently using heating oil would like to switch to cheaper and cleaner burning natural gas. We specialize in Oil to Gas conversions and can make the switch during installation of a new system. Click here to learn more about our heating repair & installation services.
Additional Plumbing Services
Our scope of services expands to all elements involved in hot water heaters and boilers. If you need repair or installation of the following parts, give us a call for exceptional customer satisfaction!
Flue & Steam Vents: Used commonly with gas water heaters, vents allow vapor and fumes to escape from the pipes after gas is burned to heat water.
Hose Bibs: Properly fitted hose bibs are essential for any effective hot water system, preventing water and gas leaks.
Sump Pump: Keeping your home dry when water accumulates, sump pump repair and installation are perfect protection for any home basement.
Water Lines: We work with galvanized, plastic, and copper water lines, ensuring it can properly transport water where it needs to be!
Contact Us for Plumbing Services Today!
If you're ready to schedule service or would like to speak with our repair team, give us a call at (301) 808-6800 or click here to complete our online service request form.  
These rebates are only on the new installation of Energy Star air-conditioning & heating systems installed by All-Pro Services Inc.
Washington D.C customers can receive up to a $1525.00 rebate from the Washington D.C. Sustainable Energy Utility
Maryland customers can receive up to a $1750.00 rebate from the electric & gas utility companies
Click here to request service now!