Industry News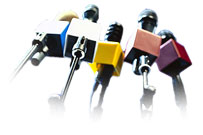 Check here often for the latest updates about the air-conditioning, heating and plumbing industries … helpful conservation tips … the newest breakthroughs in technology … and other need-to-know developments.
Energy Efficiency Upgrades = Savings
Just thought that you may want to open this up & read about the efficiency upgrades that our industry will be going through this year. Bottom line is that the new systems are more efficient and will cost the home owner $500 – $800 more!
Carbon Monoxide Dangers
A Prince George's County family is safe after being rescued by firefighters and EMS personnel, who arrived to find the home full of carbon monoxide. Upon investigation, it was discovered a faulty natural gas furnace was to blame.
A similar incident occurred in Northwest DC. The cause: a malfunctioning furnace in the basement.
WUSA9 reports that officials with the DC Fire & EMS have seen increasing calls concerning carbon monoxide poisoning. In many of these cases, it was faulty heating appliances and furnaces at the root of the problem. Regular maintenance of heating equipment along with carbon monoxide detectors are regularly recommended by experts to prevent carbon monoxide poisoning.
New Air-Conditioning Standards
Our industry has been changing and we want to keep you informed of these changes.
The Clean Air Act, passed into law in 1990 by the Environmental Protection Agency, now requires that all manufacturers of R22 (refrigerant with chlorine) reduce production of this refrigerant by 10% each calendar year. They mandate that all residential central air-conditioning systems with this type of refrigerant end January 1, 2010. Today there are some manufacturers that are not producing air conditioners that use the R22 refrigerant. This means supplies of R22 will continually decrease and costs will increase. By 2010, all air-conditioning systems will be manufactured with the new R410A (chlorine-free) refrigerant. Yet, we will continue to service systems that require R22 refrigerant.
In addition, the Department of Energy has mandated into law that all residential central air-conditioning and heat pump systems manufactured after January 23, 2006, have to meet a Seasonal Energy Efficiency Rating (SEER) of 13 or higher. Think of SEER as your air-conditioner's miles per gallon. The higher the SEER, the more energy efficient it will be to operate.
This means that when the new higher efficiency air-conditioning systems with R410A refrigerant are installed, the outside unit will be larger and quieter, and will use less electricity to operate. When changing to the newer equipment, you can protect yourself from the potentially higher future costs of servicing an air-conditioner or heat pump that uses the older refrigerant.
We are advising customers who are considering having a new air-conditioning system installed to have this done as soon as possible, for we have had problems getting the new higher efficiency units due to supply and demand.
Let's all go green!
Please keep in mind that we also specialize in new high-efficiency heating systems, water heaters and replacement of old galvanized water lines.
If you should have any questions regarding the new refrigerant or SEER rating, please feel free to contact us. At All-Pro Services, we value and appreciate the lasting relationship we have built with our customers.